In need of a Poway personal trainer? Looking for someone to motivate you and hold you accountable? Are you tired of trying to get back in shape, but always allowing everything else in life to take precedence over yourself? Are you ready to take a hold of your life, and feel more confident about they way you look and feel?
I am Andrea King, Poway personal trainer, holistic lifestyle and nutrition coach. I can help you get back to making time for yourself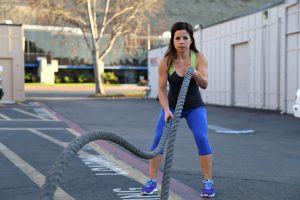 again, including learning how to exercise safely and effectively in limited time, how to eat healthy on the go, and most importantly, how to get your body back to the way it was. I work with a lot of busy professional mothers who try to conquer the world every day, and always put others ahead of themselves. I promise that I will help you learn how to take time for yourself, eat healthier to create more energy, help you lose the stubborn belly fat, and most importantly teach you how to de-stress.
Are you ready to finally take that step towards living a life of reduced stress, better sleep, and increased energy? I offer a free one hour initial consultation to all first time clients. This will provide us the opportunity to meet each other and determine if I am the Poway personal trainer that you are seeking to motivate and inspire you. I am looking forward to hearing from you and being your mentor to a life filled of vitality, happiness, and optimum health.
Call me at 858-877-787  or email me to get started today!!!
Curious to read what others have to say about training with me?